documented cIRCA 86: immigration reform turns thirty
Produced By: Kayhan Irani, Tammy Arnstein, & Robert Winn.
Documented cIRCA 86 is a multimedia community engagement and oral history project that offers inspiring, human stories to shift our cultural consciousness on immigration by focusing on the accomplishments of the 2.7 million undocumented people who were legalized under Reagan'sImmigration Reform and Control Act (IRCA) of 1986.
It is the 30th anniversary of IRCA and it's time to remind Americans of the vitality and energy immigrants add to our nation. We are documenting and sharing the proud stories of Americans, once considered "illegal", and showing how they have changed people's lives through their contributions at work, at home, and in their community.
America gets better when we welcome and accept others. cIRCA 86 places the stories of undocumented immigrants, as a force for good, at the center of our national story.
Vice News Mentions Launch of Documented cIRCA 86 HERE
Are you an immigrant who was legalized under the 1986 Immigration Reform and Control Act (amnesty)?
Is there someone in your life who you appreciate, love or are connected to who received amnesty?
Were you a case worker, lawyer, INS employee, or other community worker who helped process applications?
We want to share your story!
Email the producers at: circa86project@gmail.com
 
¿Es un inmigrante que fue legalizado bajo la Ley de Reforma y Control de Inmigración de 1986 (amnistía) (1986 Immigration Reform and Control Act)?

¿Conoce una persona increíble que haya recibido la amnistía

?

¿Fue un trabajador social, abogado, empleado del INS, o otro profesional de la comunidad quien ayudó a procesar aplicacione

s

?
Quiere escribir su historia!
Dirija sus preguntas a: circa86project@gmail.com
cIRCA 86 Launches during NYC Immigrant Heritage Week
April 18, 2016
Our live storytelling event offered stories told firsthand by formerly undocumented New Yorkers as well as expert commentary on the historical roots of immigration policy. IRCA recipients and a DACA recipient shared their common and divergent struggles being immigrant in America - then and now.
Cosponsored by: * Mayor's Office of Immigrant Affairs *CUNY Baccalaureate for Unique and Interdisciplinary Studies *Catholic Charities Community Services, NY *NYC Department of Records and Information Services *Make the Road, NY *New York Immigration Coalition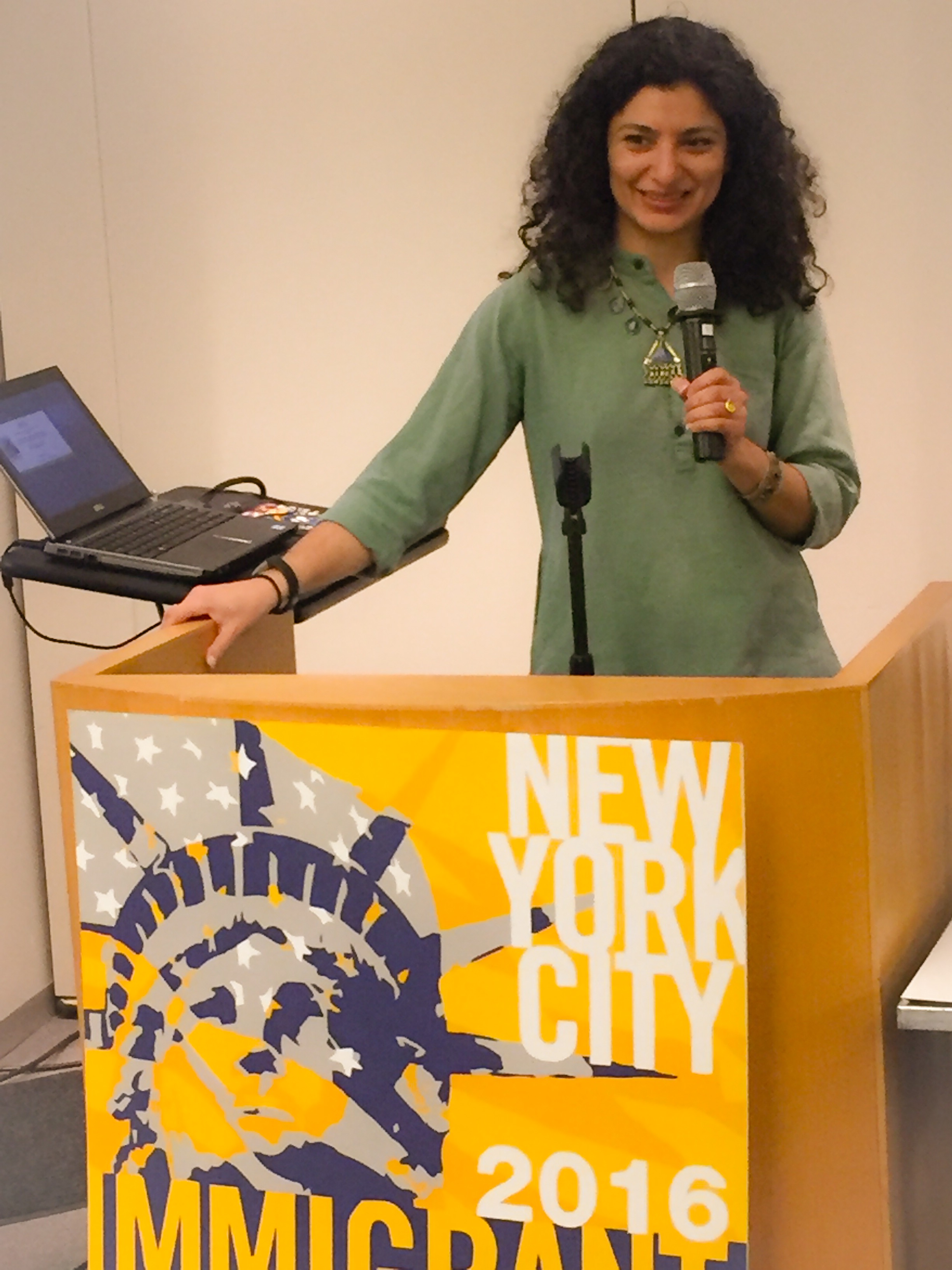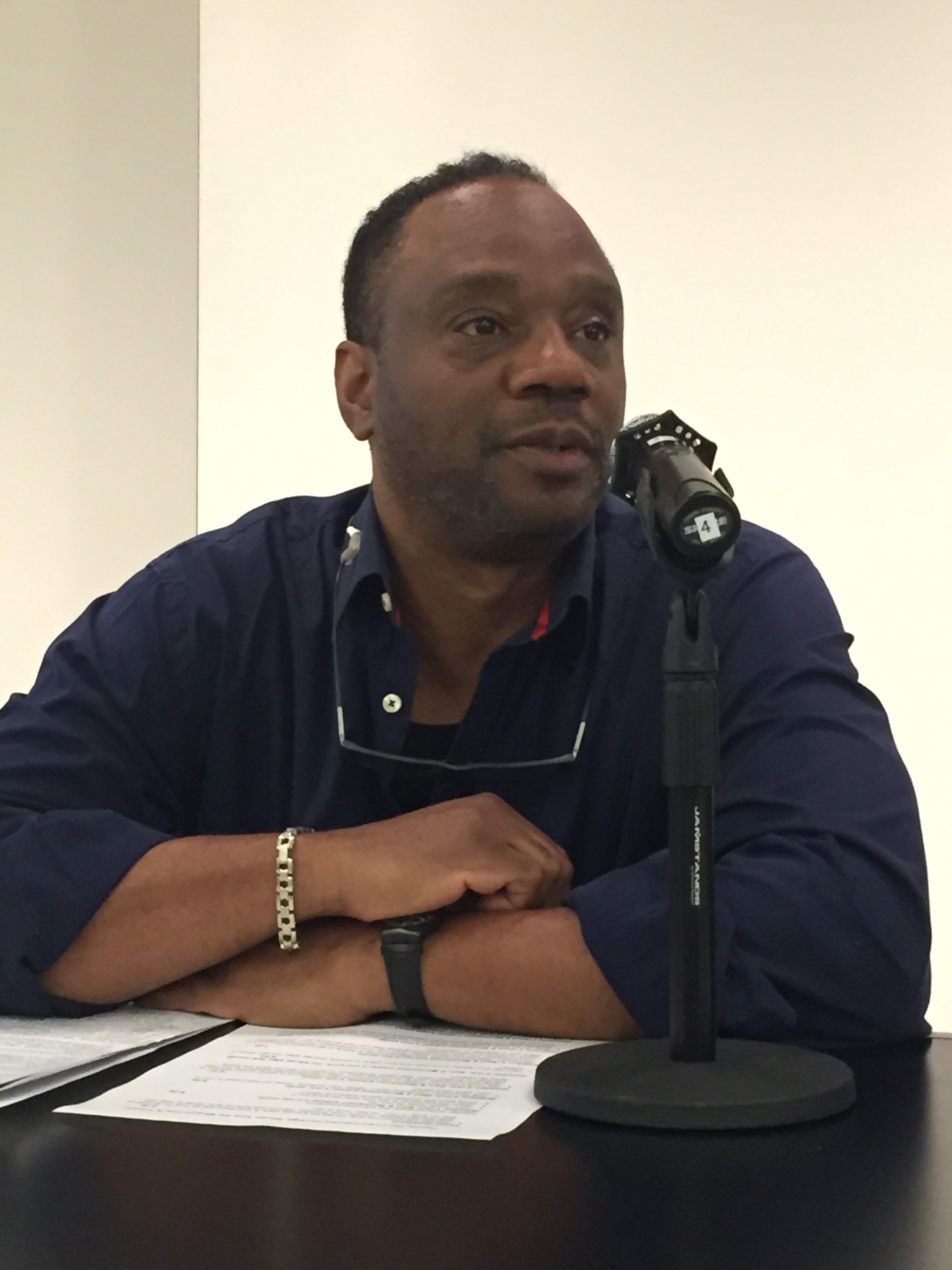 Overview
Documented cIRCA 86: Immigration Reform Turns Thirty offers inspiring, human stories to shift our cultural consciousness on immigration by focusing on the accomplishments of formerly undocumented people who were legalized under Reagan'sImmigration Reform and Control Act (IRCA) of 1986. Under this law, more than 2.7 million undocumented residents finally had the opportunity to participate in all that America had to offer and have fundamentally changed America for the better. Many of these formerly undocumented immigrants have become some of the most accomplished and important leaders in the United States.
Our nation is currently in a contentious debate about how to approach immigrant integration and policy reform. The voices of IRCA recipients, those individuals who lived through and benefited from this historic immigration legislation, are missing from media coverage, community mobilizing efforts, public education, and our historical memory. IRCA recipients will proudly share their life stories and remind us that we are a nation of immigrants, the legacy of which has nourished our society, economy and cultural fabric throughout our history.
The stories we collect will reflect diverse ethnicities as well as races, gender, and sexual orientations, and will highlight a variety of the reasons people leave their homelands and what they have been able to do since being legalized. These stories are the stories of parents and their children, of agricultural and restaurant workers, of leaders and workers in organized labor, of educators and students, of artists and thinkers, of law enforcement officers and public servants, and of activists and community advocates.
For more information contact us at circa86project@gmail.com
Our team has extensive experience in media production, participatory action research, public policy, and community engagement in immigrants' rights, education, and racial and economic justice. We have experienced firsthand the power of connecting personal storytelling and visibility to public decision-making and policy change.
Kayhan Irani is an Emmy-award winning writer and an arts and community engagement strategist. She designs and directs socially engaged arts projects for community-based organizations, government agencies, and international NGOs. She facilitates workshops and trainings in story-based strategies for educators, organizers, and change-makers of all kinds.
Tammy Arnstein is a researcher and media maker. She employs personal storytelling and narrative in educational settings and in participatory research projects and events to promote social change. She has worked as a consultant, researcher, and practitioner on immigrant integration policy, media education, youth development, and the intersection of education and mass incarceration. Tammy is a doctoral candidate at Teachers College, Columbia University, writing her dissertation on theater, personal storytelling and education for social change.
Robert C. Winn is a documentary filmmaker who works at the intersection of story and policy. His projects put a human face on pressing social justice issues by foregrounding the voices of the people most affected. Working closely with stakeholders, he creates compelling, high impact media to raise public awareness, inform policy debates, educate communities and train service providers. Recent documentary projects include Out of the Closet, Out of the Shadows, about LGBTQ immigrant rights activists working against deportation, Childhood in Translation, about the effect of language barriers on immigrant families, Grassroots Rising, about labor issues and the Asian Pacific Islander community in L.A., and Saigon, USA, about generational conflicts in the Vietnamese American community.
advisory board

*

Organizations listed for identification only
Azadeh Khalil Executive Director of the NYC Commission on Gender Equity and an IRCA recipient.
Charles KamasakiSenior Cabinet Advisor for the National Council of La Raza and Resident Fellow at the Migration Policy Institute.
Karen Kithan Yau, Esq. Director of Outreach and Capacity Building at the New York Immigration Coalition.
Ricken Patel Founder and Executive Director of Avaaz.org.
Andrew Ramsammy Director of Content Projects and Initiatives at Public Radio International.
Margaret Salazar-Porzio, Ph.D. Curator in the Division of Home and Community Life at the National Museum of American History.