Through struggle we bring forth the ripened fruit of a changed tomorrow.
We never stand still; motionless as life breezes by.
We move in the wind.
Sometimes with it,
Sometimes against it.
Ever changing, we remake our reality.
This past week I have been changed by the fortitude, brilliance and endless capacity of Afghan artists.
They use their creativity to make the impossible possible. Both through their art and through the inventive strategies they deploy in order to do their work safely, effectively and with maximum resonance with local audiences.
The group from Kandahar has hired a "white beard", an elder to join their group. He has a small acting role but more than that, he is a way they project their respectability to the communities they visit. Elders are treated with reverence and having one in your group tells people that this group must be alright.
The group from Nangarhar was greeted with a remote explosion as they left a village who wasn't keen on their play. Still they move forward.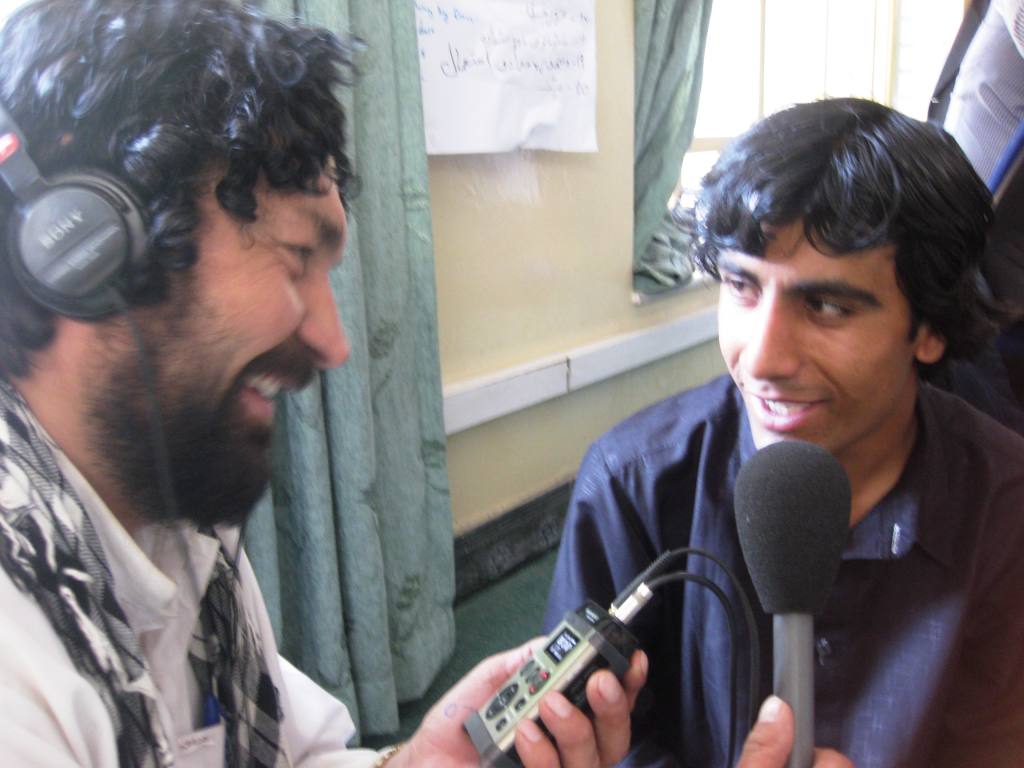 They want to keep working and learning. They want to travel the world, they want the world to see their work.

When I asked them what makes them hopeful they told me that there is much hope where they live. They spoke about the talented, creative people who live in Afghanistan and do so much with so little. They only want a chance to do well, to be allowed to succeed.
The groups talked a great deal about who they should work with in the field, how to find allies.
They spoke about how they can use these techniques not just to create plays with their groups, but with everyday people who want to make the world a better place.
It was with teary eyes that I said goodbye to my brothers.
I can't wait to be their student … well, I already am.
Ibrahimi summed it up well with this poem he composed:
This is an improvisational poem in Pashto. It's so difficult to translate poetry. You can't do it word for word. This is the general feeling: "It is only through the grace of love that we are here together. Just think! What separate lives we have. You from where, and I from where?"
We have made a connection, and we are responsible to love. More soon.